"MAKING TINY, HIDDEN DETAILS STAND OUT"
Two women. One idea. Two modern cameras and several vintage lenses. United by a new passion, a new project: macro-photographs and the search for hidden details in nature.
That's us:
ursula
and 
alexandra
Visual concepts for working spaces, for medical practices, hotel rooms or individual living spaces.
Our macros are always taken in nature in proximity to the space to be designed. We bring nature into the room. Always different. Always new. Colours. Tiny details that become a new dimension in the macro. The suspense and the power emerging from these moments captured on camera, the colours of nature, bring life to every room. Set a dialogue in motion. Inside. Outside. Space. Myself.
Our pictures fit every wall.
Nature to look at. Nature to accompany life and work. To relax. To simply feel good.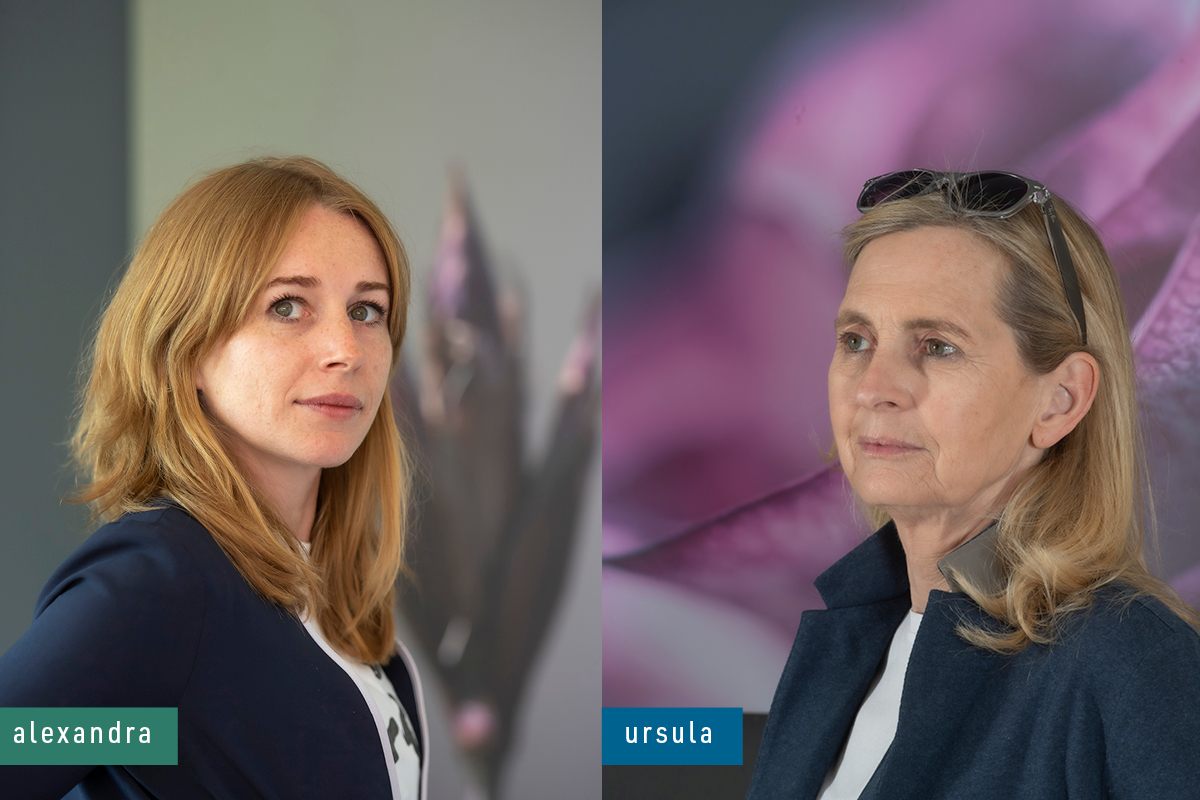 Visual concepts
for working spaces and medical practices
A room works, it is like a mirror.
Creates atmosphere, motivates, inspires.
A room lives through colour.
Colour is nature.
Nature inside a room opens mind and eye. Breathes.
Inside. Outside.
Vintage macro photography.
Volatile moments. Impressions.
Captured. Forever.
In the mirror. Seeing. Feeling. Living.
Painting with a camera!
Visual concepts
for your rooms
A space for concentration, inspiration, ideas, progression.
A space to work, exchange, live. To stay together.
A space that is an incentive, a challenge.
A space that grows out of design and colour.
"Making tiny, hidden details stand out!"
Nature inside.
Nature is form and colour.
Nature inside opens horizons.
From outside to inside.
Creating a dialogue with the self.
Visual concepts
for your hotel
Hospitality lives from atmosphere. Atmosphere is created by people, by spaces, service, ambience.
Ambience is positively influenced by design and colour. Colour is an expression of nature.
Bringing nature inside relaxes and stimulates.
"
Making tiny, hidden details stand out!"
Being on a quest.
Open to the exceptional, the hidden.
Beauty. From outside to inside.
Painting with a camera!
Special projects and competitions are showcased here:
Visual concepts for hotels, working practices,
for living spaces.
Choose the picture that represents you and decide the perfect size for your room.
We will be happy to help you!